Youth Group
Our goal is to provide an open atmosphere where students can know that they matter. Where students can be honest, open, heard, accepted, and equipped to live as a light for Christ, no matter what the cost! Our hope is that each student would grow in discipleship through deep, authentic relationships. The centerpiece of what we do is to learn and discuss God's Word, struggles, and rejoice in life with one another.
Youth group meets every Wednesday from 6:30-8:00pm, September - May.
Snow Camp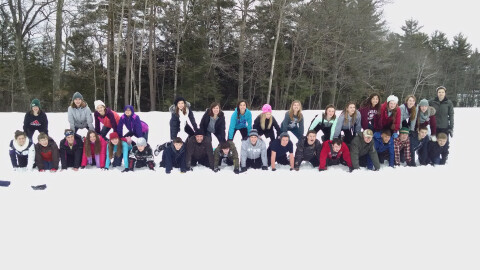 Every winter the New Hope Youth Group takes a trip to Lake Lundgren Bible Camp for a weekend. This is a great time for the youth to be challenged by God's word, mentored, worship, and have fun in the beauty of the North Woods of Wisconsin! Check out our events page for more information.
Work Weekend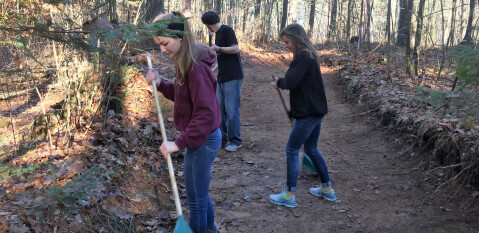 Every Fall the Youth Group gets together for a weekend trip to Lake Lundgren Bible Camp to help the camp prepare for the winter. We help with stacking wood, raking skii trails and tube runs, pulling boats in from the water, and much more! This is a great weekend for the kids to serve and grow more deeply in the Word.