Women's Gathering
Women are invited for an evening of fellowship Tuesday, May 30th, at 6:30pm at the Sauder home. Please bring a dessert or snack to share.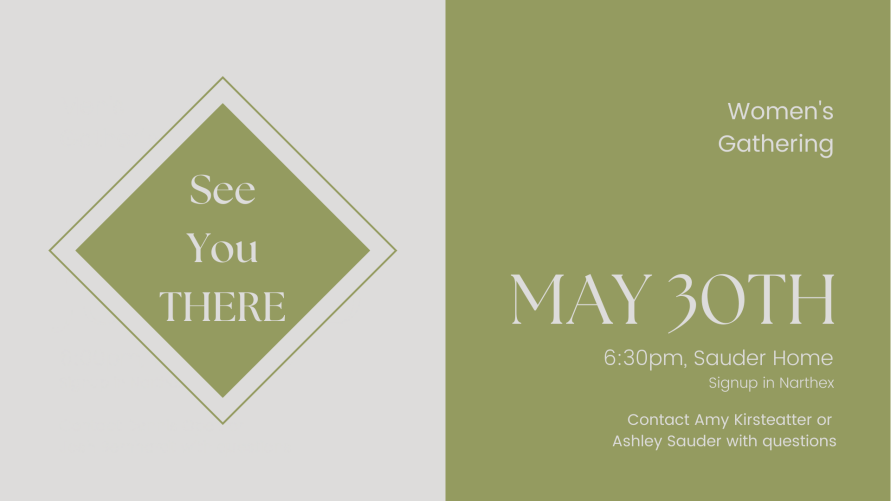 Tuesday Summer Bible Studies start soon!
Our Women's Bible Study is for women of all ages. Our focus is to connect with one another in community, and grow deeply in the Lord by digging into the gospel.
The Summer Bible Study season has two options! Signups in the Narthex; contact Jean Opelt or Janet Smies with any questions, or if childcare is needed.
Tuesday morning study of Revelation | 9:30am | Begins Tuesday, May 30th
Every-other-Tuesday morning study of study of Psalms| 9:30am | Begins Tuesday, June 13th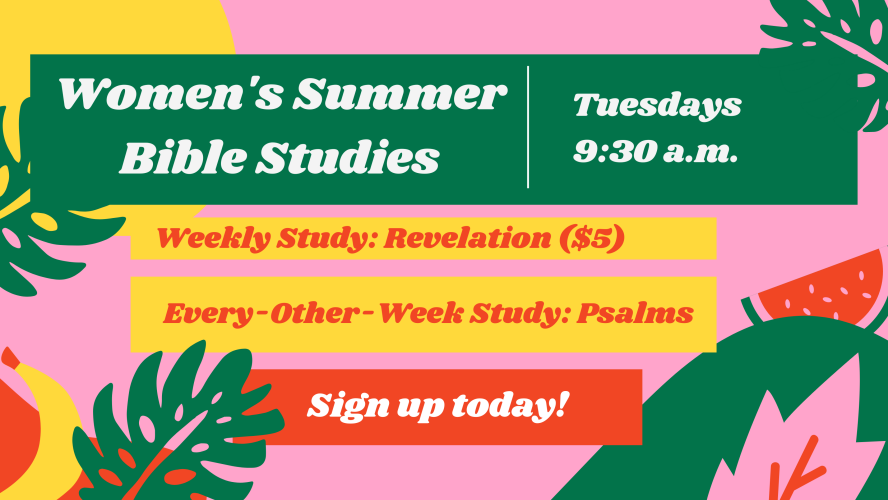 Women's Sunday School Book & Bible Study starts June 4th!