Men's Prayer Gathering
On the first Monday of every month, men of the church gather together for prayer and fellowship. We meet at 6:45 a.m. at Copper State.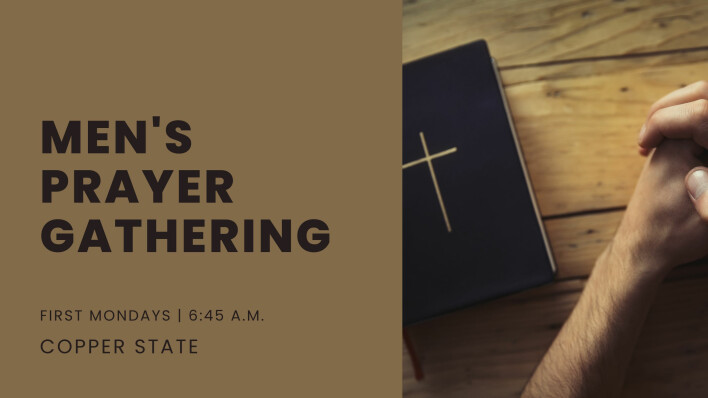 Men of Iron
Men of Iron is our men's Bible study that meet Saturday mornings from 8 - 9 am for book discussions and prayer. Our new book, Carl Trueman's Strange New World starts July 29th. Please consider joining us on Saturday mornings as we dive into weighty topics using the Bible as our lens and foundation.