Our Vision
Our goal is to help our children become true disciples of Jesus Christ by building relationships with them, being examples for them and teaching them God's Word.
Sunday School
Every Sunday morning starting at 8:30am, our dedicated and caring team of teachers use music, Bible lessons, memory work, and crafts to teach about Jesus Christ!
Nursery
At New Hope we provide a nursery for babies and young children during the Sunday morning service. The nursery is located on the main level of New Hope around the corner to the right after you come in the main doors on the south-side of the building. Please ask a greeter for directions!
If you are interested in serving in the Nursery, please check out this Nursery Form to sign up!
Vacation Bible School 2023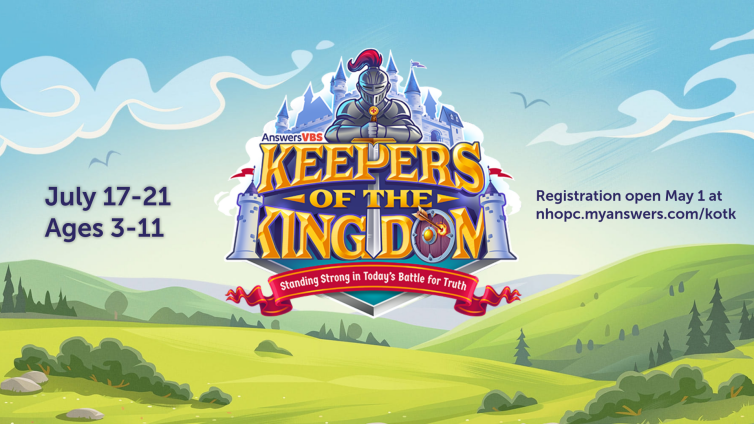 Theme: Keepers of the Kingdom: Wearing the Armor of God
Dates: July 17-21
Time: 9am-12pm
Ages: 3* years old - 11years old
*must be potty-trained
Kids Club - resumes September 2023!
Kids Club is a fun place where kids…
- learn Christian values
- grow spiritually
- study, memorize and apply Scripture
- develop life-long Christian friendships
Our Kids Club Program is for children in grades K -5.
Safety
All teachers are required to submit to a thorough background check.