Our Staff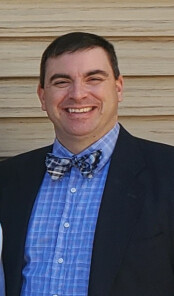 Pastor Jared Van Noord
Set up an appointment to meet with Pastor Jared here!
Jared grew up in a ministry family and is grateful for God's grace through faith in his own life from a young age. He met his wife, Kristen, at Hope College and they were married as he headed to seminary at Trinity Evangelical Divinity School. Since then, they have been blessed to welcome each of their 12 children into the world. In 2018 they moved from the Traverse City area in Michigan to Green Bay when Jared entered the OPC and accepted a call to New Hope. He has previously served churches in Michigan and Illinois as well as serving as a chaplain in Christian mental health.
He enjoys doing just about anything with the family, listening to a good story, or a bit of history. If coffee's involved, even better! He can also be found rooting for just about any Michigan sports team.
ADMINISTRATIVE ASSISTANT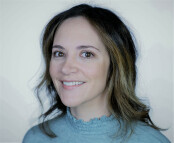 Shiloh Lawrence
Shiloh was raised in a Christian home in Peshtigo, WI, and currently lives in Howard with her husband Raymond and their two teenaged children. Growing up as the eldest of 7 siblings, she had to learn to overcome her natural tendency to get lost in a book or a daydream in order to make sure everyone was being bossed around enough. She still loves to read and daydream, but the bossiness has faded—just ask her kids! Shiloh has been blessed to hold a number of leadership and support positions in varied industries over the last 18 years, but values most her roles as a wife and a mother. She is glad for the opportunity to serve her larger church family as the Administrative Assistant.
PASTOR EMERITUS
Jim Ferguson
The son of a pastor, eldest of four children, born and raised primarily in the Midwest, Pastor Jim Ferguson has served churches in through Christian Service Brigade and pastoring in South Carolina. He has been married to Laurel since 1974, and together they have three children, two of them adopted from Korea (but they can't remember which two). He retired from full-time ministry at New Hope at the end of 2022, but he is still active here.
Favorite pastime or hobby: Reading espionage novels, solving puzzles (Crypto-Grams or Crypto-Quotes) and watching sports on TV.
-
ELDERS
Matthew Agen, Clerk
Nathan Agen
Nels Agen
Dave Keller
Tom Smies
Dennis Schmitz
Roy Voskuil
Scotty Blyly
Pete DeRossi
DEACONS
Josh Agen, Treasurer
Rick Cohler
Todd Kirsteatter
Bill Knoespel
David Schoeneweiss
Mike Spronk
Terry Gotham
Jeff Lueck
Jim Wilke
Drew Kirsteatter
Ed Keating
TRUSTEES
Nels Agen
Tom Judkins
Tom Smies
Mike Spronk
Joe Hawbecker
Dave Tenpas
Matthew Schachtner